China Link was established in 1993 with its corporate headquarters located in Taipei, Taiwan. A professional carrier in airfreight and marine transport and customs brokerage and storage service in Mainland, China Link provides full-range transportation service and is a renowned freight forwarder at home and overseas. The Company provides efficient and good quality service through its branches in Taoyuan, Hsinchu, Hong Kong, Shenzhen, Shanghai, and Kunshan. China Link provides reliable service for the customers, and is a long-term business partner you can rely on with the peace of mind!


China Link Features
Professional, Caution, Convenience, Efficiency, Safety
「EGAC」is staffed with professionals responsible for warehousing operation
The first of its kind in providing speediest one-stop service
Provide door-to-door "Customs Brokerage Service" all over the world.
Taiwan → Hong Kong in 24 hours
Electronic system for warehouse and logistics management
Taiwan→Shenzhen/Dongguan in just 26~32 hours
Remote access to system for inquiry/ordering/inventory management services
Taiwan → Shanghai/Kunshan/Wujiang just in D+1day
Support ERP(SAP) portal
Warehouse storage available in Hong Kong and Kunshan
Support VMI management system
Service in key regions of China, from south to north.
The most outstanding Key Agent of EVA AIR in Southeast Asia Routes in 1998~2012
The state-of-the-art customs declaration software system supporting the loading of customs declaration system in high speed and accuracy.


Agency Service for Airlines
China Link is an agent of and works closely with more than 80 airlines for sufficient cabin space at your service. Customers have a great variety of choices and excellent service.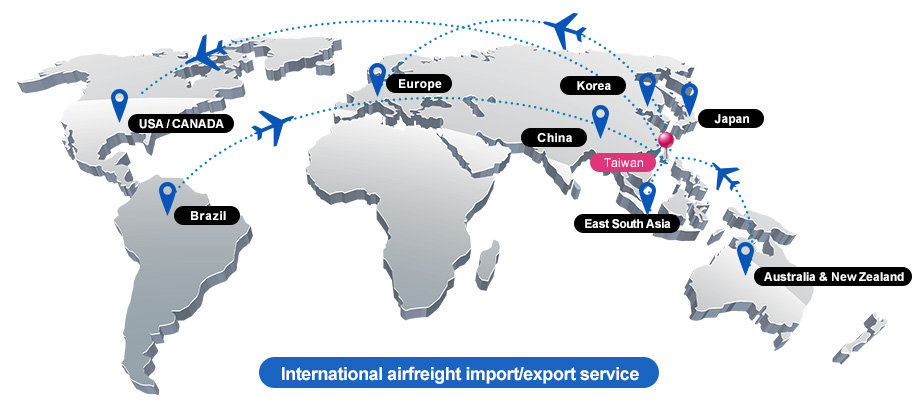 BR

EVA Airways

SN

Brussels Airlines

AA

American Airlines

AY

Finnair

BA

British Airways

CI

China Airlines

S6

Lan Airlines

CV

Cargolux Airlines International

3U

Sichuan Airlines

VN

Vietnam Airlines

TK

Turkish Airlines

SC

Shandong Airlines

US

US Airways

OK

CSA Czech Airlines

EK

Emirates

W5

Mahan Air

LO

LOT Polish Airlines

HY

Uzbekistan Airways

LA

Lan Chile

M6

AMERIJET

EY

Etihad Airways

HM

Air Seychelles

TR

Tiger Airways

CM

COPA

LX

Swiss International Air Lines

QT

Tampa Cargo

3K

Jetstar Asia

OV

Estonian Air

PG

Bangkok Airways

AC

Air Canada

IR

Iran Air

9W

Jet Airways

QF

Qantas Airways

HU

Hainan Airlines

VS

Virgin Atlantic Airlines

SU

Aeroflot Russian Airlines

MK

Air Mauritius

4X

Mercury World Cargo

KC

Air Astana

International airfreight import/export service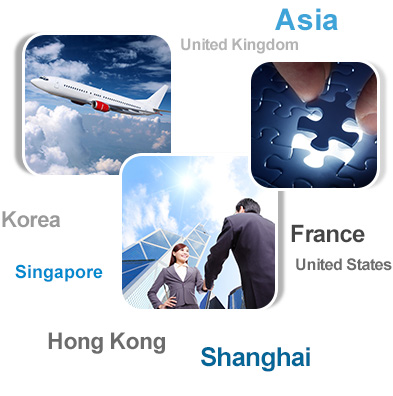 Further to international trans-shipment to Mainland China, and from Hong Kong to different ports of the world, China Link also provide transport services from Taiwan to Europe, other regions of Asia, America, and Southeast Asia. The company has a stronghold of airfreight and marine transport service in China, Taiwan, USA, Korea, France, UK, Germany, Singapore, Australia and New Zealand covered by its extensive network. Direct shipment and transshipment can also be tailor-made to meet all of the customers needs. The data files of customers for customs declaration may be directly uploaded to the declaration system for connection with the customs and trade authorities via a professional customs declaration software system, which makes the customs declaration process efficient and accurate.
Designated professional staff stationed at airports for running the process of warehousing can also help customers to keep a photographic record. in case of irregular condition to any cargo, China Link staff will report to the customers immediately. China Link provides door-to-door "Customs Brokerage Service" all over the world for import and export to satisfy the customers needs in dispatch goods to different ports of the world.

International Marine Transport Import/Export Service
FCL and LCL import, export, and transit marine forward service for the customers with unbeatable price and superior quality service. China Link is on good terms with the big shipping companies in business cooperation (e.g.: OOCL/MSK/TSLINE/WANHAI), which helps to extend freight service to all ports of the world.